Take control of your period,sustainable ecofriendly period panties
Our anti-leakage period panties, which not only locks in liquids (including urine, menstrual blood, sweat, etc.), but also minimizes odor, provides women with the most important comfort and confidence during their period.
Multilayer fabric construction:Typically, period panties is constructed with multiple layers of fabric to provide absorption, impermeability and comfort.Our period panties are usually made up of four layers of fabric, each with a special function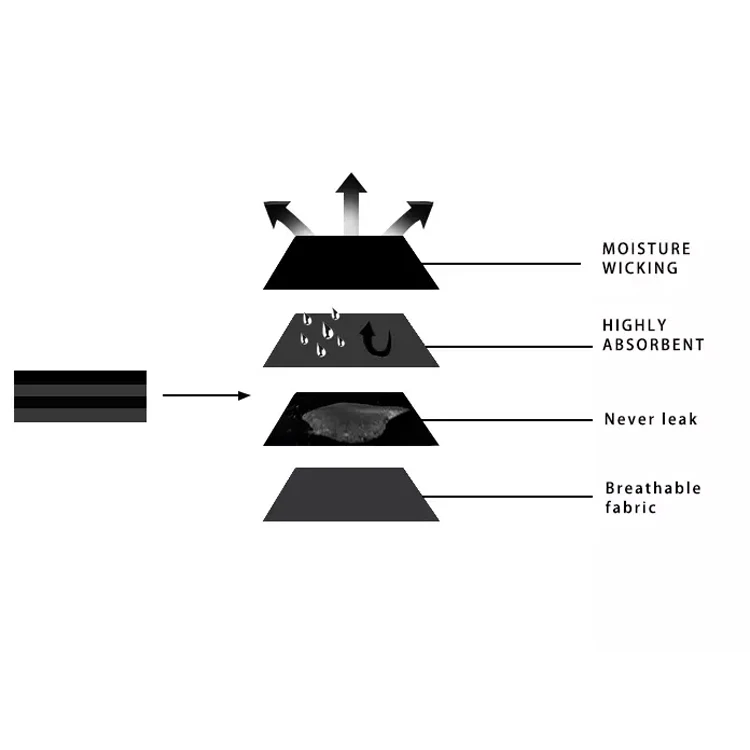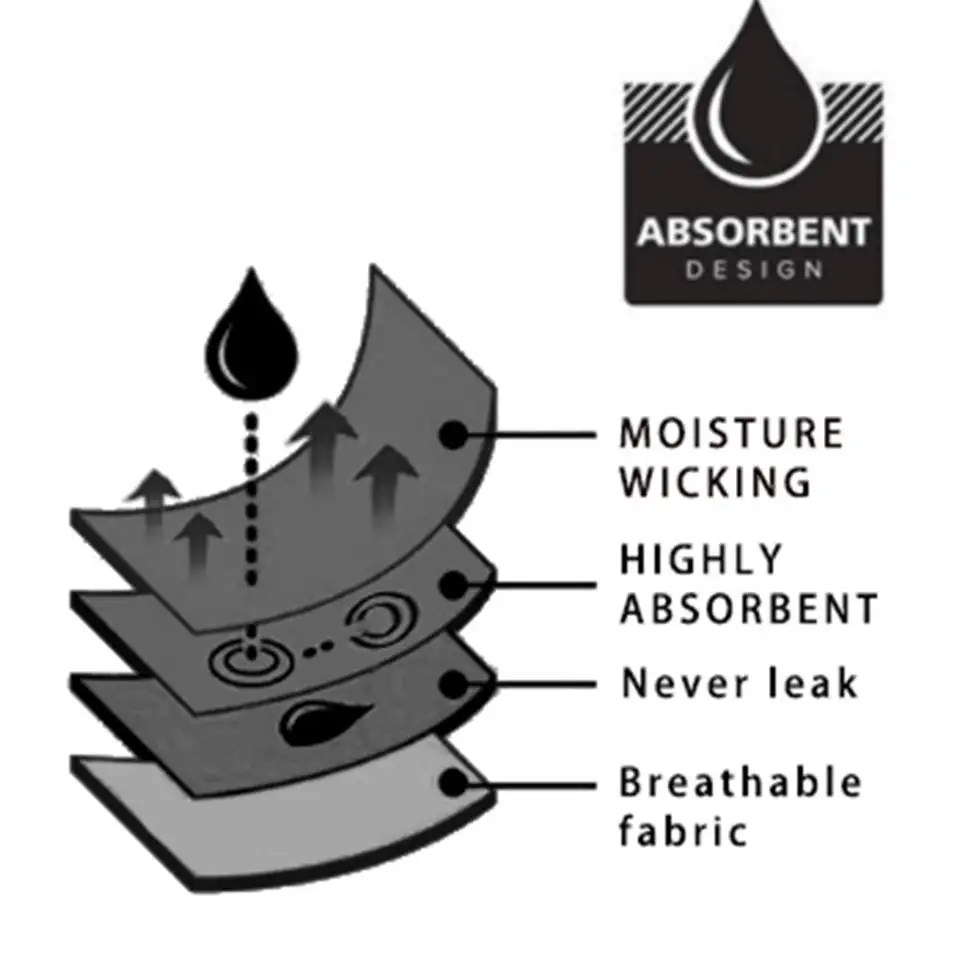 https://gzhysy.en.alibaba.com/
1. Top fabric: This layer is usually made of polyester or similar materials, which is breathable and comfortable, helping to keep dry. This layer also often has an antibacterial antibacterial treatment to reduce bacterial growth.
2. Absorption layer: This is the most important layer of period panties. It is usually made of highly absorbent fiber materials, such as bamboo fiber, organic cotton or high-tech synthetic materials, which can quickly absorb and lock the outflow of blood, keeping dry and comfortable.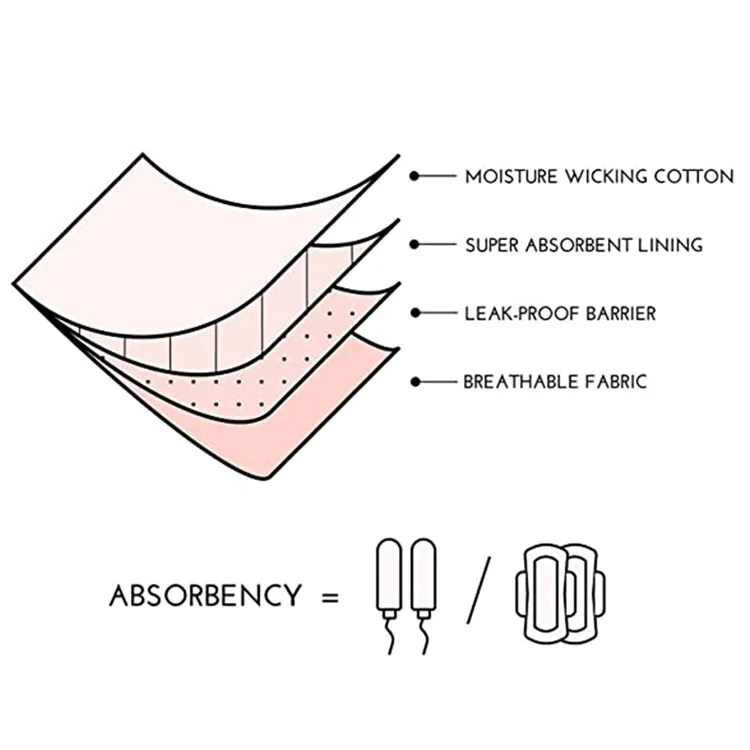 3. Impermeable layer: The function of this layer is to prevent blood from leaking out of the underwear and prevent side leakage. Polyethylene film or similar material is usually used to block blood penetration and protect clothing and bedding from contamination.
4. Bottom fabric: The layer closest to the skin, usually made of a soft breathable fibrous material such as cotton or lycra, provides comfort and reduces discomfort while protecting the skin from moisture and friction. The fabric selection of period panties throughout the menstrual period is to choose fabrics that are harmless to human health.The core of the design of this four-layer fabric is to provide comfort, absorbency and leak resistance.